Calla
Showing all 2 results
Sale!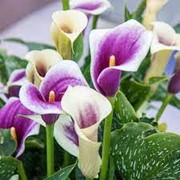 Calla Lily 'Picasso'
These unique blooms are white on the outside with a rich deep purple pink eye in the throat of the bloom. You that love purple need to buy this….and I know who you are!!
Read more
Sale!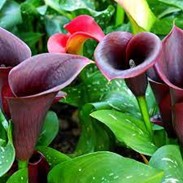 Calla Lily 'Schwarzwalder'
The color reminds me of a nice glass of Cabernet Sauvignon! Consider one or more planted in a nice pot. Now THAT would be worth a second look when enjoying the garden.
Read more